C is for Cookie
It is time for me to say goodbye to an old friend. My Cookie Monster lunchbox has served me well the past 4 years. But soft lunchboxes get a tad gross with use since you cant submerge them in hot soapy water. And I was the only person in my big corporate office building to possess such a lunchbox. Sadly this singled me out for some offhanded comments about "professionalism." Bleeech.
A three cookie salute for you my friend!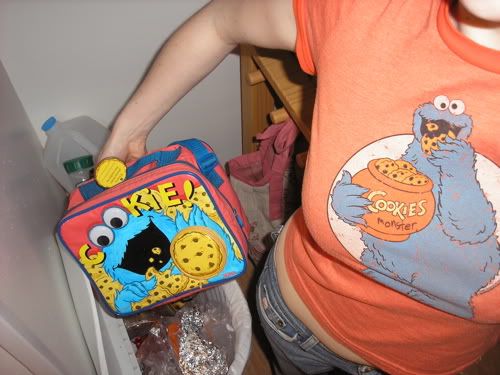 FYI- I am neither that skinny nor that busty in real life. Hooray for wacky camera angles!
Now I have a sweet new "grownup" and fully dishwasher safe lunchbox. mmm.. I wish I was eating lunch right now.